Taxation for Creative Professionals
Channel 10 News
Air date: Thursday, Jun 13, 2013
Australians could be giving away more than 18 billion dollars in lost superannuation. Accountants say people should claim their cash before the taxman does at the end of the financial year.
Channel 9 - "A Current Affair"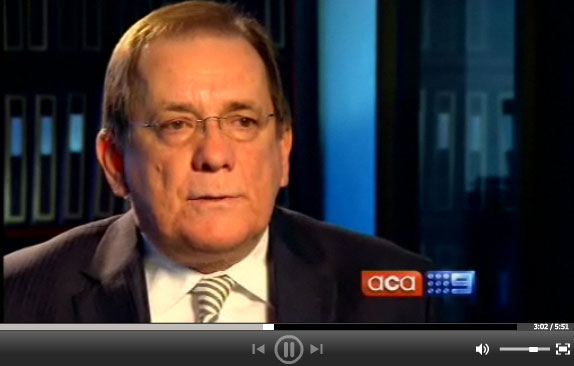 Air date: Tuesday, May 10, 2011
Ordinary Aussies are forking over more in taxes than they may realise, thanks to the sneaky levies the government whacks on everything from coffee to sewage.
broadcast budget night 2011
with nick etchells, virginia graham, darryl obrien & adam brandt.