January 2011 : Flood Levy
The Federal Government will impose a one-off levy to help pay for the flood recovery.
The key aspects of the levy are:
A levy of 0.5 per cent will apply on taxable incomes between $50,001 and $100,000.
A levy of 1 per cent will apply on taxable incomes above $100,000.
Anyone earning less than $50,000 will not pay the levy.
People affected by the floods will not pay the levy.
A person earning $60,000 per year will pay just under $1 extra per week under the levy.
A person earning $100,000 per year will pay just under $5 extra per week under the levy.
The levy will apply only in the 2011-12 financial year.
It is expected to raise $1.8 billion.
Donations do no affect the levy.
2010 Income Tax Deadlines
The deadline for most people and companies to lodge their income tax returns under our tax agent's extension plan is normally 15th May 2011.
Most people have already lodged their 2010 returns but a significant number are yet to lodge. If you are a high-income earner, or were ever late in either lodging a Business Activity Statement, Tax Return, or paid a Tax Office bill late then you may have to have your tax returns in by 31st March 2011.
If you have not lodged your 2010 return yet, please contact our office to arrange a suitable time to get your paperwork in and avoid tax office penalties. We are expecting a last minute rush, so please get your paperwork in early.
"Successful Investing" includes articles on super fund amalgamations & income protection strategy.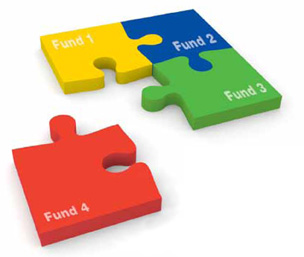 The easy way to consolidate your super
There's more to income protection than you may think
Avoiding your own credit crunch
The superannuation gender gap
... and more
If you would like to discuss your financial situation, review your portfolio or amalgamate your super funds please ring our office for a confidential discussion.
* Disclaimer: nothing in this newsletter constitutes advice. If you require specific advice on your situation, please phone our office for an appointment and a confidential discussion of your affairs.
NEWSLETTER ARCHIVES